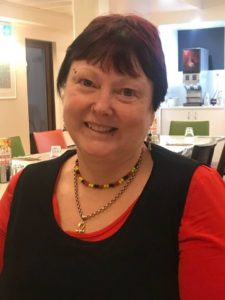 Sharlene Leroy-Dyer – Immediate Past President
Sharlene is an Aboriginal woman, from the Guringai, Gadigal, Wiradjuri and Darug nations of NSW. She has a PhD in the Management at the University of Newcastle, a Bachelor of Business (Hons) from University of Newcastle and a Graduate Certificate in Indigenous Research and Leadership from University of Melbourne.
Sharlene is currently enrolled in a Master of Tertiary Education (Management) through the University of Melbourne. She is also a fulltime academic in at the University of Queensland where she is a lecturer in employment relations. Sharlene is also the acting Chair of the Aboriginal and Torres Strait Islander Policy Committee of the National Tertiary Education Union (NTEU) and a National Councillor. As an Aboriginal activist, student leader and unionist, Sharlene is passionate about improving the standard of postgraduate education at Universities, for Aboriginal & Torres Strait Islander students.